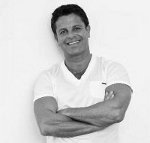 After years of frustration with my previous accountant, a friend of mine recommended I give CAAA a call. I'm glad I did. When I first met Fleming, I could see he took an active interest in me and my business, and unlike other firms I've been with, that feeling has never changed. We've had a great relationship for over 5 years now and I know he's always looking out for me. Fleming is very efficient, very consistent, personable, and will always take your call. Above anything else, it's the tax strategies that CAAA provide me with that I love. I think that CAAA is very 'in the know' with what's happening, and it always benefits the client.
– GREGORY MALOUF, EPSILON HEALING ACADEMY
About the Client
In 2017 Greg became co-founder of the development group appointed to the £5bn inner-city/waterfront regeneration programme in the North West of England. While busy with his developments, Greg has made it his mission to better the world through his passion for helping people explore their anxiety, challenge their fears, and reach their full potential, so they can live lives that in every way reflect who they are and what they most deeply desire.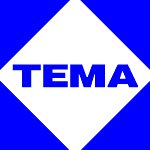 Since coming across to Commercial Associates, we no longer have to ask direct questions to get the answers we need. They are very proactive and forthcoming when giving advice which has been terrific and very refreshing. When we purchased another company in our industry from its foreign owners 18 months ago, CAAA were always available whenever we called and made the process of bringing the organisations together a whole lot easier. CAAA also provided timely and valuable advice on the impacts of consolidating the two companies.
– GEORGE BROWN, DIRECTOR, TEMA ENGINEERS
About the Client
Tema Engineers was established in Australia in 1960, serving the mining, minerals, food, water, wastewater, chemical and process industries for over 40 years. Tema Engineers are specialists in liquid separation equipment, which includes Centrifuges, belt press filters, gravity belt filter, CWUF sand filters, membrane filters and vibrating screens.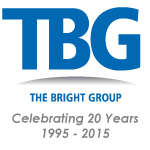 Having been with our previous accountant for over 20 years I was initially a little sceptical on whether Commercial Associates would be as receptive and responsive to our needs. However, the transition was seamless and Andrew and Fleming really made us feel part of the family after just a matter of months and the service we receive continues to be at the high level it has always been. Without having to go to the additional expense of a big 4 firm, our access to resources and opportunities has been greatly enhanced both for the Bright Group and for the personal situations of each of our directors. An excellent fit for our growing business.
– BRIAN HEATH, GLOBAL CHIEF FINANCIAL OFFICER, THE BRIGHT GROUP
About the Client
The Bright Group (TBG) is a dynamic multi-national group servicing the needs of the global OEM industry with design, manufacturing, assembly and component distribution.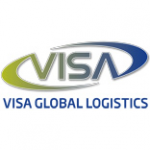 As one of Australia's largest transport and logistics companies still in private ownership, our affairs are sophisticated and global. For any large business looking for a capable alternative to the top end of town, take a look at CAAA. We're certainly glad we did.
– VITTORIO TARCHI, VISA GLOBAL LOGISTICS
About the Client
VISA Global Logistics was founded in 1982 and has grown to be one of Australia's largest privately owned global freight forwarding companies.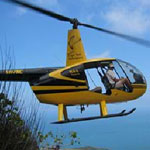 They say accountants are staid and boring,
Not known for panache,
But it's not true and I have to say,
You've done wonders with my cash.
– YVONNE WALLACE, CAPE YORK HEADQUARTERS
About the Client
Cape York Helicopters is the oldest and most established charter operator in North Queensland. A genuine market leader in its field, Cape York Helicopters is also the pioneer of adventure tourism in Australia.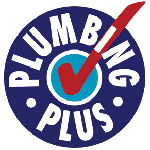 CAAA were able to tailor a schedule and assurance program to suit our circumstances. I have placed a great amount of value on the outcomes from our engagement due to the internal improvements we have been able to gain thanks to the holistic view adopted with engagements for our business.
– ANDREW REYNOLDS, CLOOK'S PLUMBING SUPPLIES
About the Client
Cook's Plumbing Supplies Sales have been in operation for 40 years and has become one of Sydney's largest major independent plumbing and bathroom suppliers. A genuine force in the market place, they have been able to deliver a personalised service to the plumbing industry.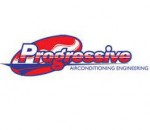 These guys are wizards with SMSF. They gave me a structure that fit with my business and helped me achieve my goal of acquiring properties. Their big picture approach helps me manage my tax and ensures that all my affairs work well together and are driving in the same direction. Commercial Associates helped me take control of my super and avoid the GFC, and for that I am very thankful.
– MICHAEL BROWN, PROGRESSIVE AIR CONDITIONING AND ENGINEERING
About the Client
Progressive Air is a highly regarded industrial air conditioning firm operating in the Sydney market. As a family operated company, Progressive Air is a multigenerational success story, and a strong believer in real estate backed businesses.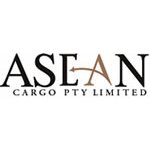 Planning was hugely important to us at that early stage and Commercial Associates were there for us straight away. They didn't put us off until tomorrow or next week sometime and were really receptive to our needs there and then. Paul gave us a lot of insight on how the company should be structured, contracts should be drafted, and the parameters of the warranties. All the information was easy to understand and the strategies and ideas they presented have helped to significantly reduce our taxes while at the same time, they formalised everything with our banks to satisfy their requirements.
– CHRIS ZANONI, ASEAN CARGO PTY LTD
About the Client
Asean Cargo is an Australian-based provider of worldwide freight forwarding, logistics/supply chain management and special transport project services. With the extensive infrastructure and professional personnel required to exceed client expectations, Asean provide the complete package for small and large businesses who are looking for the right, most cost-effective logistical solutions.