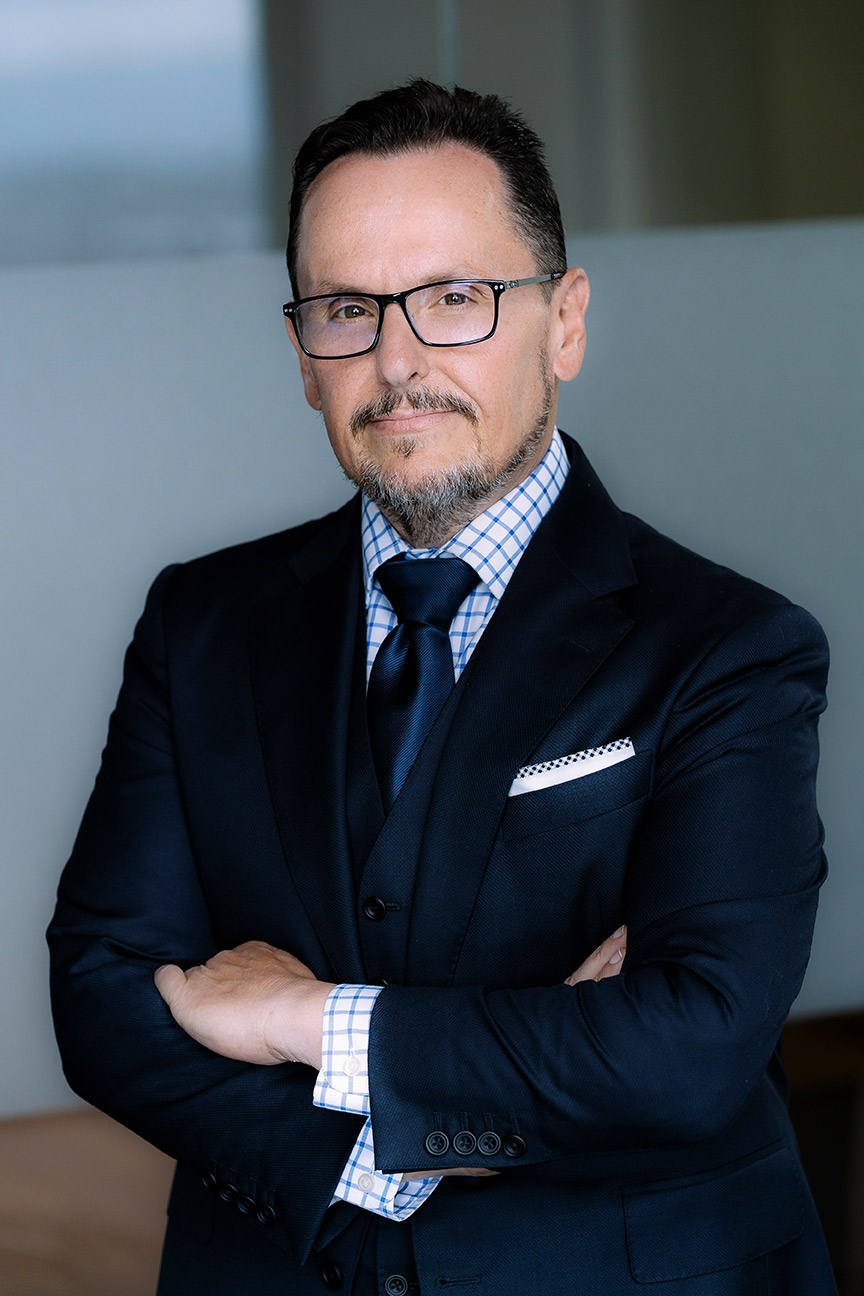 Fleming Stojanovski
Group Chief Executive Officer
Considered by some as the Bear Grylls of the accounting industry, Fleming is infamous for being the only Ceo to ever headlong dumpster dive in search of misplaced client records, he denies this of course; mysteriously the office cleaner has never been seen again.
Foolishly, Fleming formed the view that he should be just as happy at work as he was fishing, camping, making sausages, drinking good red, driving fast cars, doing dumb things on motorbikes or watching the mighty St George Dragons destroy Cronulla.. .cue laughter now! But this is what he had in mind when he co-founded CAAA on the social justice platform, that no one should be precluded from good advice on the basis of price.
Apart from his delusional assertion that he is in fact the best dressed CEO in the world, Fleming is pretty good at his job. These days he is a leading M&A practitioner, helping other accountants retire by buying their firms. When he is not doing that, he offers his commercial expertise to clients of all shapes and sizes…..and when no one is watching he runs CAAA!
Most Prized Possession
His 1978 Kiss Pinball Machine
Who he admires
Self-Made People
Favorite Quote
"You will never reach your destination if you stop and throw stones at every dog that barks" Winston Churchill
Most irrational beliefs
Kiss is the greatest rock band of all time. Star Trek is the best TV show ever made!